About me
I am a Minneapolis based music producer and mix engineer. Specializing in Hip-Hop, R&B, and Trap SoulBeen I have worked on my craft since 2012.
Music is what we use to decorate our time therefore it should be worthwhile. As artists and producers, we have the power to generate content that connects with people on a deeper level.
If there is one thing I want to achieve in life it's to have a lasting beneficial impact on the world around me. We use media to entertain and inform but more importantly, mediums like music and movies can be used in ways that create profound social impacts. If I can use media to do more than just entertain, I have achieved my goal.
Sample Music

​Most beats found on Soundcloud are free for non profit use. This means you can use them for your songs as long as you give production credit and release them for free. You may not use free for non-profit beats for any profiting purposes such as streaming royalties or record sales. If you are interested in purchasing an exclusive beat you can contact me at lokilexington@gmail.com for pricing information.


My beats are inspired by some of my favorite artists and producers, however I use my own sound to create more authentic sounding instrumentals. As a producer, I strive to build beats artists can easily transform into hit a songs. Give them a listen!
​



"The Deep End" is a full instrumental beat project written and engineered by Loki Lexington and Grouchy Vangogh. Look for new content in the future produced by this duo.
Powered by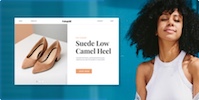 Create your own unique website with customizable templates.